Different between LED underwater Pool Lights and Halogen lamp:
The halogen lamp emits light using tungsten wire, and the LED is light-emitting diode light. And generally the brightness of halogen lamps is the lowest, 55W is more than 1000 lumens, and 20W LED lamps can reach 3000-4000 lumens. Secondly, the halogen lamp service life is about 500 hours, but the LED can theoretically use more than 50,000 hours. Last but not least, the halogen lamps color is limited, its color is normally changed by changing the lens of the light, which is not only expensive, it also takes quite a bit of time to do it. Most people would only change the color if absolutely necessary. But LED can change the color by pressing the button.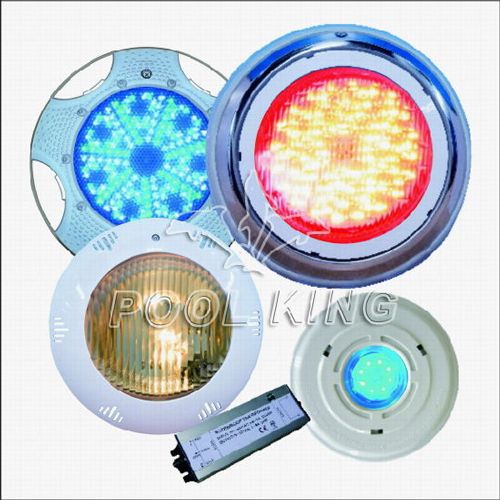 LED Pool Light VS Halogen Comparison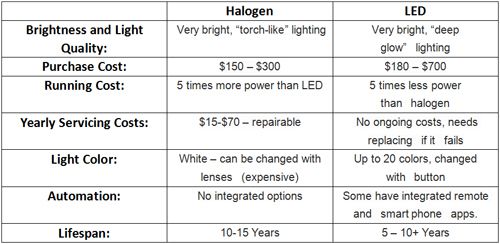 Conclusion: Halogen or Led Underwater Pool Lights:
Although halogen lights are low cost to buy and service, LED pool lights are the way of the future. The entire lighting industry is heading this way. LED pool lights don't need to be serviced, they are cheaper to run, there's a wide range of colors that can be changed easily and they can be connected to automation systems.
POOLKING is underwater pool lights supplier, we can provide the best underwater pool light no matter LED pool light or halogen.