There is a swimming pool, with a length about 1 km and covers an area of about 8 hectares. The maximum depth is 35 meters, which is almost comparable to a lake! It is the biggest swimming pool from all around the world, which is located in the seaside city of Algarrobo, Chile.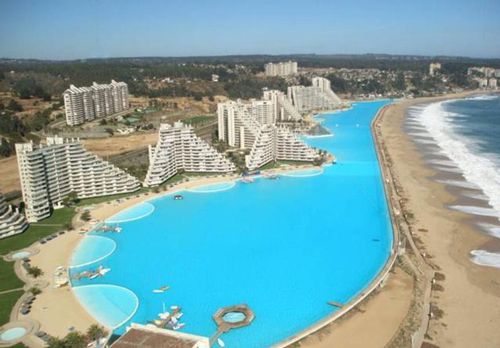 The swimming pool is located next to the ocean. According to the Daily Mail, its water source is using advanced technology to filter the seawater into the swimming pool and invite the biologist to endorse it, saying that it does not put any chemicals at all. It is possible to keep the pool clear and the used water does not return directly to the ocean, which is very environmentally friendly.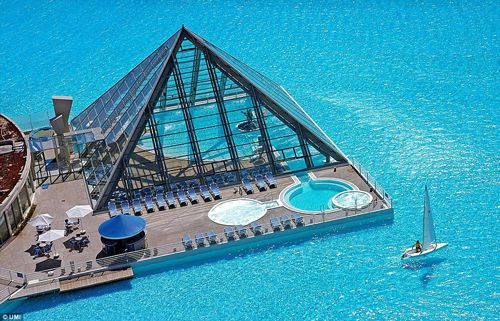 The swimming pool costs about $45 each square meter and the total price is about $3.6 million. Every year, the maintenance cost is more than $600,000. The entire swimming pool is comparable to a small artificial lake, and people can even row in it. It is only separated from the sea by a beach, thus forming the spectacle of "two seas."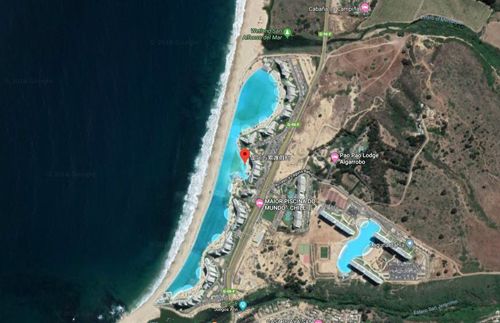 You may wonder when you see this, since you are relying on the sea, why do you want to spend so much money to build a swimming pool? It turned out that the sea on the coast of Chile was very cold, and the sea area where the resort was located was very desolate. It was forbidden to swim, so the investors only thought of this "absurd" approach.
More swimming news please follow swimming pool pump suppliers poolking.