As a professional Pool equipment manufacturers, we also need a nice factory flag in addition to the well-known POOLKING brand. Therefore, the company held a flag design vote. The Promotion Department has designed 10 kinds of colors.

At last , No. 1 blue flag and No. 8 green flag won.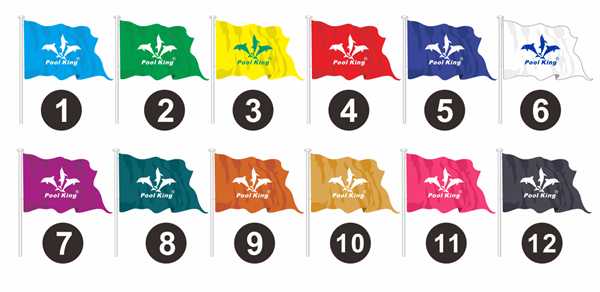 The flag design uses three dolphins as a logo, meaning that the company's three shareholders have leapt in the filtration industry.Because we are the leader of Sand filter manufacturers , Pool filter manufacturers , Water filter manufacturers , Sand filter suppliers ,Pool filter suppliers ,Pool light manufacturers  , Underwater pool light suppliers ,Pool pump suppliers , Swimming pool pump suppliers  ,Pool pump manufacturers , Swimming pool equipment suppliers ,Pool equipment suppliers and Pool equipment manufacturers . we can supply Pool filtration system and Led underwater pool lights  .
Blue is a symbol of the ocean, representing our products have outstanding achievements in the filtration field of swimming pools and aquariums.
Green is the color of our main product " filter " and has a vibrant mood.