A little fun fact about swimming pool, the origin of the swimming pool can be traced back to 5000 years ago, in the Pakistani city settlement of Mohenjo-daro. There was a public water tank, which was the first recorded swimming pool, otherwise known as the great bath. The tank itself measures approximately 12 meters north-south and 7 meters wide, with a maximum depth of 2.4 meters.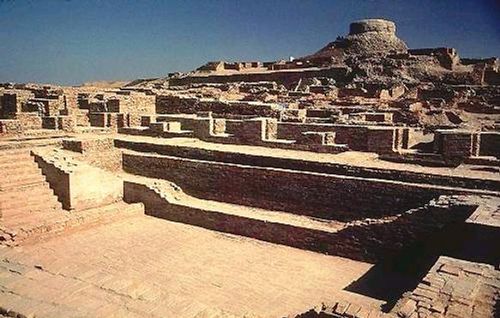 the pool. People coming down the stairs could move along this ledge without actually stepping into the pool itself. 
Most scholars didn't think it was a strictly "swimming pool", they believed that this tank would have been for special religious function where water was used to purify and renew the well being of the bathers.
The fact that is there is no such thing call "swimming pool" in the ancient time, but there is a major change in the quality of life occurred in these times as individual wealth increased and, with this increase in the standard of living, came luxuries like pools. Water itself played such an important part of society for thousands of years and during this period pools were placed everywhere and for many reasons. Not only were pools considered aesthetic and enhanced the beauty of the property but pools were not used for swimming but bathing, health, religious ceremony, socializing and much more.
What's more, do you know the safety rules for swimming?