Once a kind of Roman-era health spa, the spectacular rock formations below the ancient city of Hierapolis form a blindingly white natural cascading fountain. Waters from ancient hot springs spilling down the hillside for a millennia have formed terraces of oyster-shell shaped pools, the white travertine constantly refreshed by the flow of the calcium rich waters.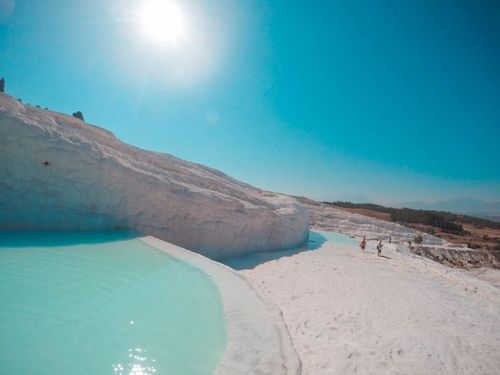 Pamukkale is located in the province of Denizli, southwestern Turkey, and is named after a white castle, because Pamukkale means "cotton castle" in Turkish. The cotton castle is 160 meters high and 2700 meters long. The city is rich in hot springs and limestone caves, which flow in terraces rich in carbonate minerals. The top of the castle is home to the famous ancient city of Hierapolis, where ancient Roman temples and baths can be seen. The area has a mild climate for most of the year.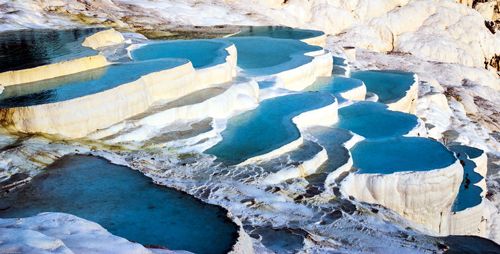 Pamukkale is also the site of the holy ancient city – Hierapolis that lies just above the travertines. However, these well-preserved ruins of Hierapolis hardly ever receive limelight. Pamukkale's thermal pools and natural travertines often overshadow them. After all, Pamukkale has received its popularity due to millions of photos of people bathing in calcium pools. Guess what – Pamukkale has been a 'spa town' since the Romans arrived in the ancient city of Hierapolis.
What's more, do you want to know Inground Vinyl Pools?