123rd Canton fair was hold from 15th to 19th July 2018.Poolking attended the 1st phase about the sanitary material.
The number of buyers in this period has increased significantly compared to previous years. Each channel is crowded with buyers from different countries. According to statistics, the customers are mostly from Asia, Africa and the Middle East.. On the second and third days, there were too many exhibitors for electronic products to count.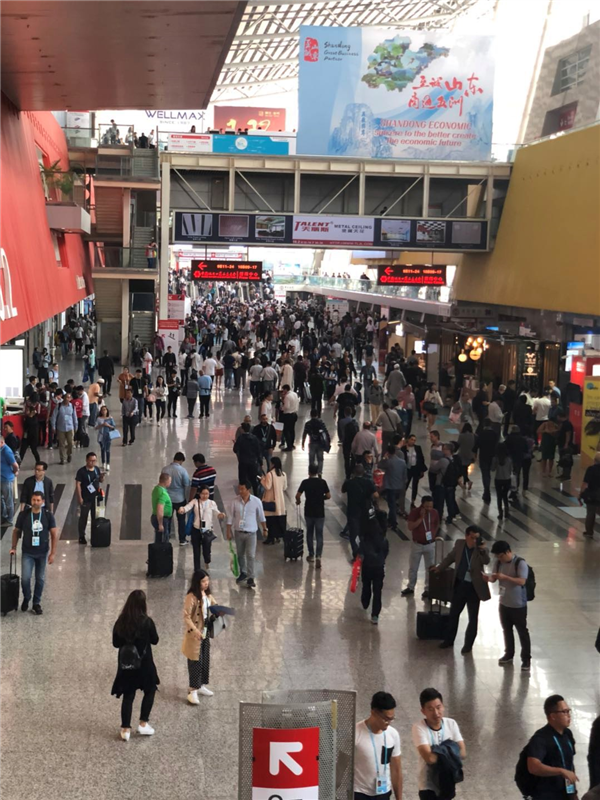 Poolking is the largest sand filter manufacturer in China, our professional sales team treat each  customer with a sincere attitude. At this exhibition we showed sand filters, LED underwater pool lights, pool pumps and pool accessories. Each product was strictly inspected and presented to the guests with the best quality. Poolking's booth uses green color as the main feature, including posters and pool filter colors, which also designed to fit our logo.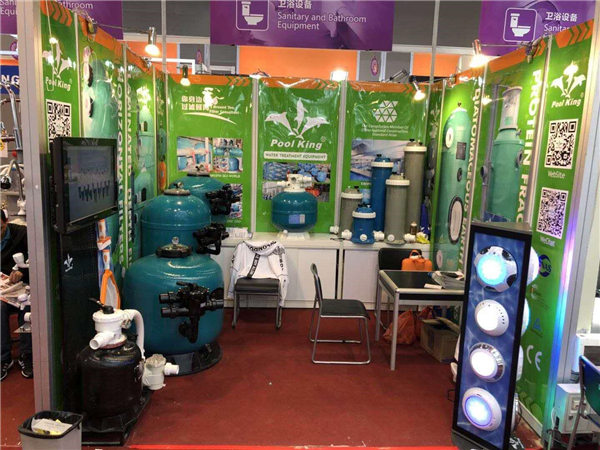 During the exhibition, we broadcast Poolking's unique video, the purpose is to show customers that we are a professional factory, is a customer trusted pool filter manufacturers, Underwater pool light suppliers, Pool pump suppliers and Pool equipment suppliers. .
Whenever a customer inquires about the product, our professional sales team will sincerely explain and respond to them, carefully analyze the customer's needs, and provide him with a reasonable product proposal.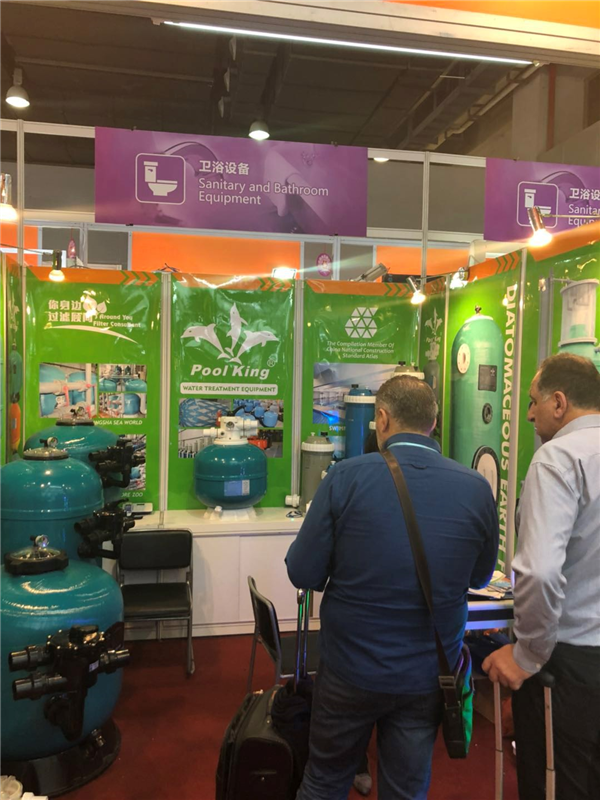 After five days of hard work, Chilean customer and Australian customer placed two containers 's orders respectively, and Singaporean customer ordered one container's order. After the fair, there were several customers who requested to visit our factory. Relatively speaking, we are quite satisfied with this session of Canton Fair.
We work together to make business better and better.