Are you an adrenaline junkie? Then you'll love to dive into this pool full of crocodiles in Darwin, Australia. There are over 200 species, with the largest saltwater crocs as long as five meters !
You will be contained in a nine-foot-high, acrylic container, known as the Cage Of Death, which protects you should the reptile - called Chopper - attack. And you are going to share a pool with this "Chopper" beast.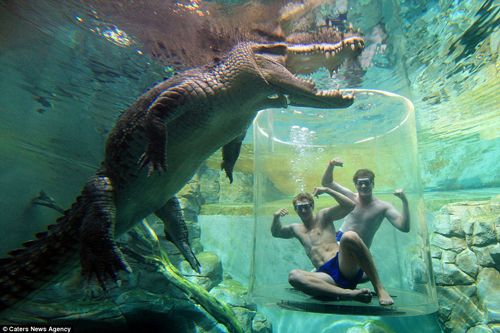 The 20-minute underwater experience is available at Australia's Crocosaurus Cove in Darwin City. After being suspended above the enclosure, you are then lowered into the water whilst the scaly 58-stone beast is fed huge chunks of meat right before your eyes. And you only need to ware goggles and the swimming costume, that you can then watch the croc thrash around in the water as it feeds on a mix of chicken, buffalo, chicken and fish.
A spokesman for Crocosaurus Cove said: 'People have a mix of fear and excitement when they enter the cage, the fear of not knowing what to expect and the excitement of getting so close to an animal this big.'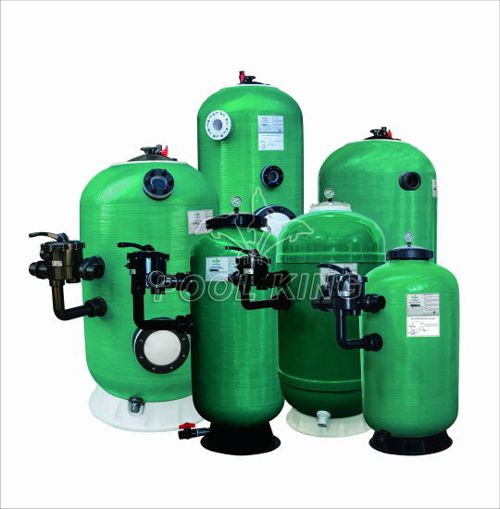 But a pool like that sharing by human and beats are very easy to get dirty and stinky. Because both humans and crocodiles can contaminate the pool water, there may be residuals left in the water during the feeding process. It's necessary to have a great pool filtration system to keep the pool clean. POOLKING is a great experienced sand filter manufacturers that can provide great pool filtration system.